The transfusion of red blood cells is essential for treating different types of anemia.
The needs are very important: 100 million red blood cell concentrates (RBCs) are transfused each year at the global level and the needs are not all fully satisfied (emerging or developing countries).
Each year, 60 million people around the world receive a red blood cell transfusion and the needs are steadily increasing by 1.5% / year.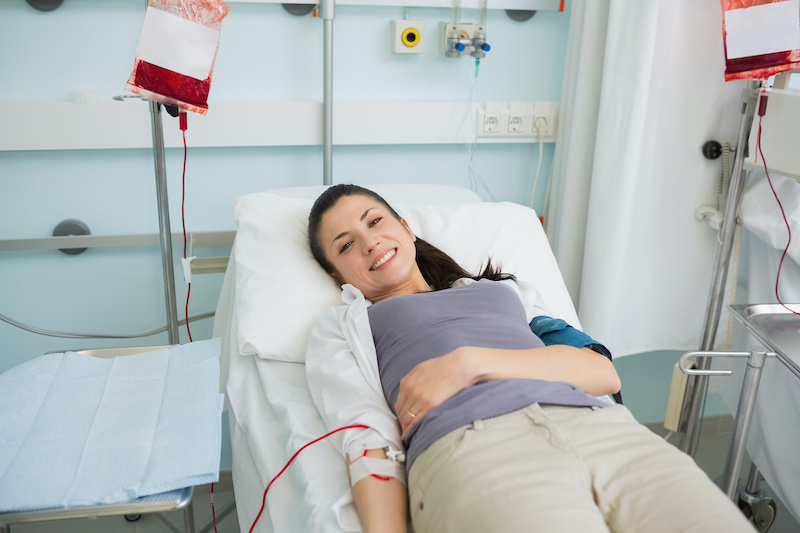 Blood donation, a unique and limited source of red blood cells:
The worldwide need for Red Blood Cells is not met.

Collection can be severely disrupted in epidemic or pandemic situations (COVID 19, SARS, Chikungunya, Dengue, …).

Besides the quantity, the red blood cells quality is essential for the safety of the recipients.

It will not be possible to extend the age limit for donation indefinitely (today 70 years).
Repeated transfusion of red blood cells can lead to complications:
iron overload, alloimmunization ...
Some patients with inherited red blood cell diseases or cancers may receive up to 10 transfusions per year and may need to be transfused throughout their entire life.

Hereditary red blood cell diseases affect more than 25 million people worldwide and their treatment by transfusion represents around 30% of the RBCs administered.
Thanks to its unique qualities, our product will improve the quality of life of these patients by reducing the number of transfusions required and the associated complications.
An ideal complement to blood collection
The risk of shortages grows every year.
Multi transfusions can generate many complications.
Our red blood cell culture technology responds to these challenges by industrially producing red blood cells of greater efficacy.